My wife and I both love to collect smooth, flat shells when we visit the beach. For the past 2 years we have been looking for a fun and visually pleasing way to display the shells we have collected.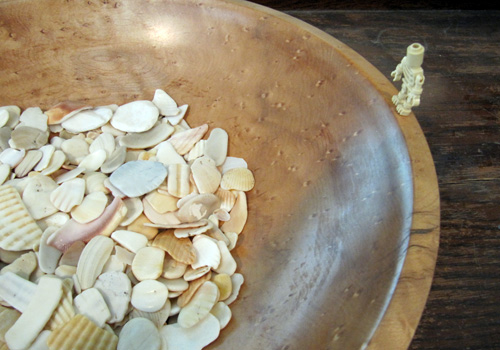 I was initially set on some type of distorted stained-glass bowl that gave the feel of the ocean; however, we both ruled that out because it would not match any of our home decor. We decided to try to find a wooden bowl. After many weeks of searching the internet and our local stores, we were disappointed by the steep prices and decided to just put it off.
We later decided to visit a couple garbage sells (garbage is usually all I ever find) to try our luck. Low and behold, I found a dark, scratched, disgusting-looking wooden bowl. Sadly, I forgot to snap a picture of the bowl before I started working on it, but it was almost unrecognizable. I had to look close to determine that it was actually wood. Not only was it wood, but burl wood.